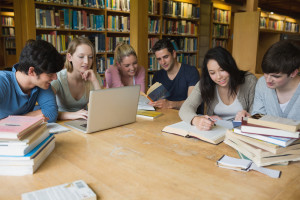 General English: These courses are designed to develop your confidence in using English in everyday situations. It will cover skills such as reading, writing, speaking and listening while working on vocabulary, grammar and pronunciation. There are no prerequisites and no minimum or maximum number of classes to enroll on. Classes are available from elementary to advanced levels. Individual one-to-one sessions are also available. You can start any and every Monday. Courses in and outside London available. Offers are made based on your needs and requirements.
Academic English: Academic English learning is to help you to prepare for academic life in an English speaking environment at both undergraduate and postgraduate level. One of the most popular courses is IELTS. This course is required by most universities for an entry of students whose first language is not English. The Academic English courses develop your skills in summarizing, referencing, note-taking, critical thinking, delivering academic presentations and essay writing. The course length will vary and depend on your current level and the level required by the particular institution.
Business & Industry Specific English: Such courses are designed for one to learn about typical business and professional environment. It would develop your English skills whilst presenting, chairing a meeting, negotiating, having a job interviews and so on. Courses are also available in industry-specific specializations such as Media, HR, Finance, Law, Oil & Gas, Medicine, Aviation, Engineering, Tourism and Fashion. Start dates and locations vary according to topic.
Summer Schools: Summer always offers better deals and better British weather. Summer courses available for over 16's. Find Out More Today so that you have a great time next summer!